A professional team of technology solution strategists based in Toronto, Canada. Our focus is catered to small and medium-sized companies, by helping them broaden and refine their digital presence at reasonably competitive and affordable prices. Get in touch today!
WEB SOLUTIONS
Website redesign. Custom Development. Digital rebranding. Custom Solutions. Awesome Ideas!
DIGITAL MARKETING
Social Media. Content Management. Design. Branding. SEO. SEM. Email Marketing. And Much, Much More!
STRATEGY DEVELOPMENT
Attainable goals and objectives. Social Media Audit. Content Plan and Editorial Calendar. Testing and Evaluating.
"Create something that people want to share"
JOHN JANTSCH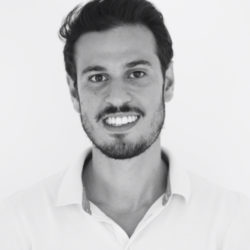 HUSSEIN

BAHGAT
FOUNDER
Having worked with one of Toronto's top digital agencies and tech startups, Hussein has built digihub to guide and to eliminate the barrier to entry for small to medium-sized companies in the digital marketing sphere.
Generate ideas to excite existing and potential customers. Create unique logo designs. Reinvent your digital sphere.
WHAT WE OFFER
Research
Strategy
Design
Reinvent
Create
.
Design and develop web solutions that fit your business needs by ensuring a responsive and user friendly platform.
WHAT WE OFFER
UI/UX
Dynamic Admin Control
Analytics
Website Development
App Development
.
Create a strategy that organizes, unifies and broadens the reach of your different social media platforms.
WHAT WE OFFER
Facebook
Instagram
Twitter
Blog Posting
Email Marketing
SEO/SEM
Taking it one step at a time…
To help you with your digital needs
Love to hear from you!
Get in touch with us and one of our team members will be more than happy to assist with any of your needs